Skip to product information

Fitting service at Xatrix, West Yorkshire
We can offer a fitting service for this part. Contact us for a fitting quote.
View full details
This quick install plug and play tuner connects to four easy to reach plugs on top of the engine and safely increases turbocharger output by 3-6psi producing significant power and torque increases. Timing and fueling are appropriately rescaled for the increased boost and the installation is completely reversible in seconds. Compatible with all wheel drive and rear wheel drive models. Power gains range from 30-60whp depending map. On racing fuel or E85 mixtures even higher gains are possible.
30whp expected gain of a JB4 on a 2015+ C43 AMG W205 
Note 2019+ C300 models have changed to new SENT pressure sensors and require a unique JB4 system. Right now we believe all other 2019+ systems C400, C450, C43, etc, continue to use the older pressure sensors, but expect at some point in the future they will also migrate over. We'll update the model year compatibility details as we receive them.

Please be sure to visit N54tech for the latest map guide, firmware updates, installation directions, and notes.
http://www.n54tech.com/forums/showthread.php?t=28003
You may also wish to add the Data Cable or the Bluetooth Connect Kit for additional features.
Power gains range from 30-60whp on pump gas and much more on higher octane or E85 mixtures.

Quick Plug & Play Installation

CANbus integration offering unrivaled tuning features and performance 

Runs as smoothly as stock, this is how your BMW should have come from the factory 

Compatible with all driving modes 

Fuel economy unchanged during normal driving

Compatible with JB4 Mobile for smartphone logging, tuning changes, and adjustment 

Ethanol (E85) compatible tuning maps

Able to read/delete fault codes 

Not VIN locked, can be removed without a trace and resold down the road 


Made in the USA 

Free USA Shipping

5 year warranty
JB4 Map Guide (Updated on 17.07.2018)
Map 0: Disables tuner
Map 1: 4psi over stock peak, suitable for all 91 octane+ fuels
Map 2: 6psi over stock peak, suggested for 93octane+
Map 3: User definable fixed boost profile map (boost safety used to determine fixed boost over stock)
Map 4: Stock performance with CANbus active for logging
Map 5: 6.5psi over stock peak, holding more power to redline, suggested for E30+ or unleaded race gas mixtures
Map 6: User definable map, boost over stock entered on user adjustment page
Map 7: 7psi over stock peak, suitable for unleaded race gas
Map 8: Coming soon - Water/Meth integration progressive map
A-Class
• 2018+ A250 W177
• 2018+ A220 W177
B-Class
• 2014+ B250
C-Class
• 2014+ CLA 250 C117
• 2015+ CLS 400 W218
• 2015+ C200 W205
• 2015+ C200 W205
• 2015+ C250 W205
• 2015-2018 C300 W205
• 2014+ C400 W205
• 2015+ C43 AMG C205
• 2015+ C43 AMG W205
• 2015+ C450 W205

E-Class
• 2016+ E300 W212
• 2017+ E300 W213
• 2015+ E400 W212
• 2015+ E43 AMG W212 

G-Class
• 2016+ GLE 250, 300, 43 AMG
• 2016+ GLC 250, 300, 43 AMG
• 2015+ GLA 250, 300, 43 AMG
S-Class
•2017+ SLC 43
ML-Class
• 2015-2019 ML 400

V-Class
• 2016+ Metris Van W447
• 2016+ V-Class Van W447
• 2016+ Valente Van W447
• 2016+ Viano Van
To ensure the part(s) you have ordered fits your vehicle, we run a compatibility check prior to dispatch. We can do this either using your registration number(UK) or the last 7 digits of your VIN. Simply enter your car details prior to checkout. 
C300 Dyno Charts (Click to enlarge: Chart 1, Chart 2, Chart 3)
C450 with BMS Stage 1 (Click to enlarge)
Manufactured by
Burger Tuning (BMS)
Warranty
BMS 5 Year Warranty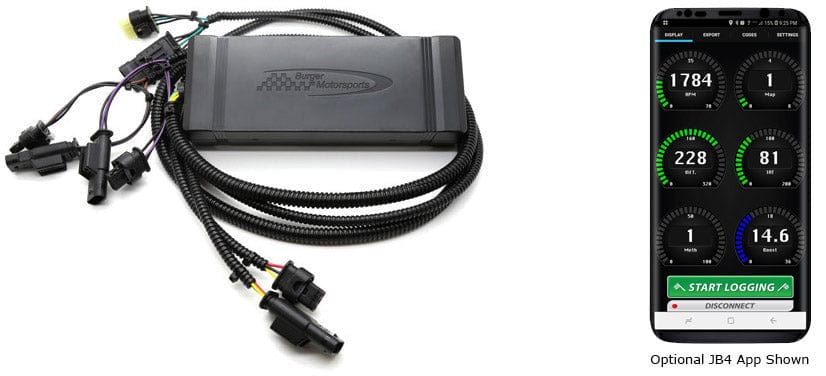 Price Match Guarantee

We are committed to giving you the best price. if you find a lower price on the same item at an eligible UK retailer website, we will match it.

Next Day UK Delivery

For in stock items, get FREE Guaranteed next day UK delivery for orders over £199, excluding delicate items, larger items and certain remote postal codes/areas. Same day dispatch available if your order is placed before 1pm UK Time.

Worldwide Shipping

We ship worldwide via DHL International, simply enter your full address at checkout to see the shipping option(s) and quote(s). Same day dispatch available if your order is placed before 1pm UK Time on all in stock items!