Fitting service at Xatrix, West Yorkshire
We can offer a fitting service for this part. Contact us for a fitting quote.
View full details
Description
We're proud to announce the availability of the Density Line Engine Mount Pair for MkV & MkVI Chassis Volkswagen and 8P & 8J Chassis Audi models!
034Motorsport's Density Line Mounts are the new standard in comfort and performance. Our mounts are redesigned with performance in mind, and manufactured from high-durometer rubber for increased performance and durability, without sacrificing comfort. Density Line Mounts are void-free and fluid-free, eliminating the slop associated with the factory mounts.
Street Density
The Street Density Engine Mount Pair is manufactured from 60 durometer rubber, which is approximately 35% stiffer than stock. Since the mounts are also void-free and solid-filled, the resulting mount is approximately 60% stiffer than stock. The cast aluminum mount bodies have also been redesigned to cope with the added stress of spirited driving.
The result is greatly reduced drivetrain slop, crisper shifting, and minimal wheel hop, without any significant increase in noise, vibration, or harshness (NVH) inside of the cabin. These mounts are a completely re-engineered performance solution, not just inserts for use with the factory mounts.
High-Durometer Rubber vs. Polyurethane
Density Line Mounts are manufactured from high-durometer rubber instead of polyurethane for a number of reasons. While vulcanized rubber mounts are more expensive to prototype due to increased complexity of manufacturing and high initial tooling costs, rubber is inherently better than polyurethane as a damping medium for mounts and bushings.
Rubber is able to deal with stress under both tension and compression, while polyurethane mounts rely on the damping medium to be effective only under compression. Rubber is also excellent in shear, where polyurethane is ineffective, making it ideal for control arm bushings that apply a shear force to the bushing during articulation.
Rubber does not pack and wear like polyurethane does, which ultimately results in a long-lasting part with consistent performance and comfort.
Street Density vs. Track Density
We recommend Street Density Mounts for all daily-driven vehicles. They offer a significant increase in performance with a minimal increase in NVH transfer into the cabin. Track Density Mounts are recommended for purpose-built track cars, or those who do not mind significantly increased engine noise and vibration in the cabin.
Features
Manufactured from 60 Durometer (Street Density) Rubber with Void-Free Construction
Reduced Drivetrain Slop
Decreased Engine Movement Under Load
More Direct Power Transfer
Improved Shifting Feel
Complete Drop-In Replacement of Factory Engine/Transmission Mounts
Sold in Pairs (One Engine Mount  & One Transmission Mount)
Fitment
2006 - 2013 Audi A3 (8P)
2006 - 2013 Audi TT / TTS (8J)
2005 - 2009 Volkswagen Eos / GLI / GTI / Jetta (MkV)
2010 - 2013 Volkswagen Eos / Golf / GTI / R (MkVI)
2014 - 2017 Volkswagen Jetta / GLI (MkVI)
2005 - 2010 Volkswagen Passat (B6)
Please Note: Will Not Fit Cars Equipped With Tiptronic Transmission
Warranty
1 Year Limited Replacement Warranty (If you encounter any issues with our products outside of the warranty period, we will work with you to provide a resolution.)
Manufactured by
034Motorsport
Part Number
034-509-5003-SD (Street Density)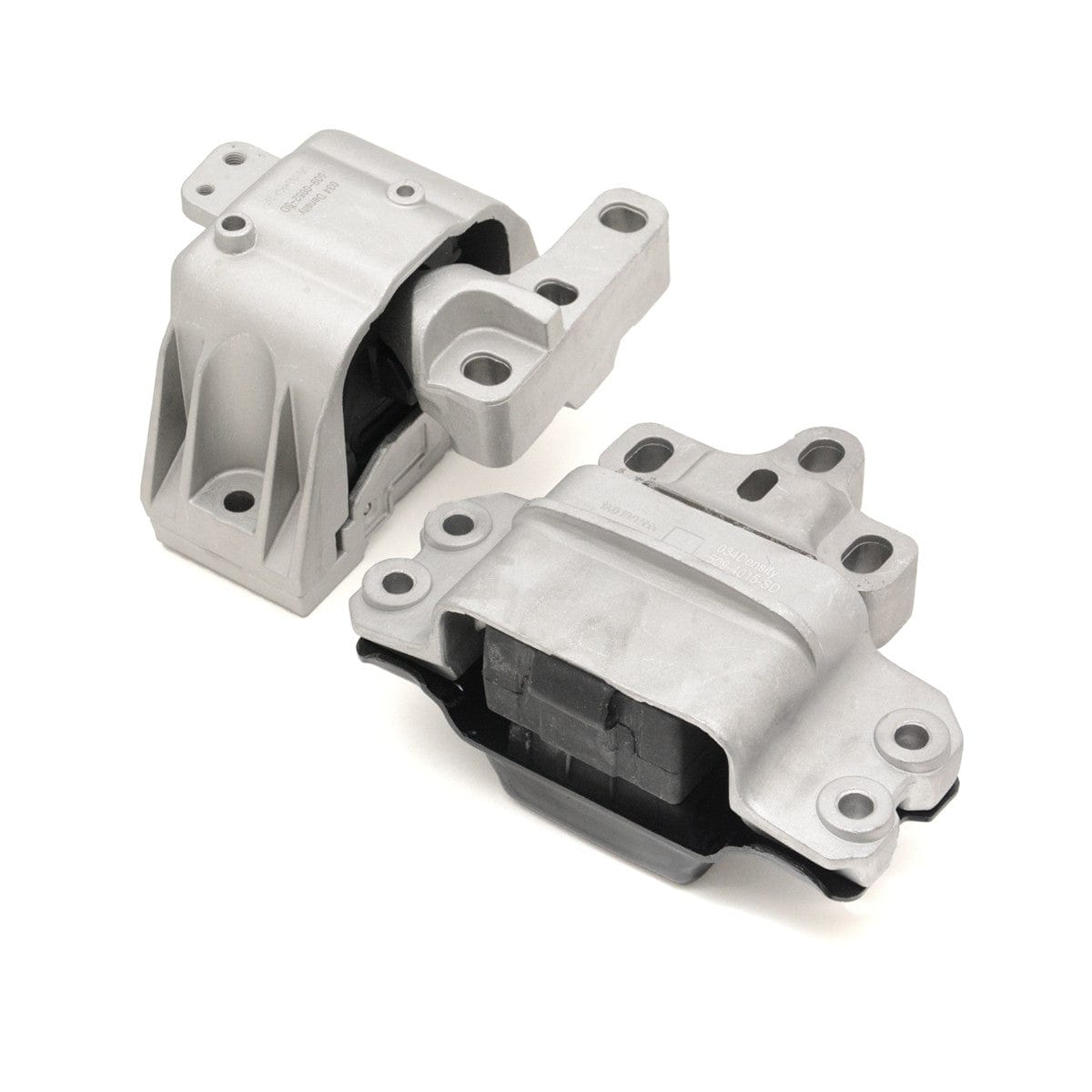 Price Match Guarantee

We are committed to giving you the best price. if you find a lower price on the same item at an eligible UK retailer website, we will match it.

Next Day UK Delivery

For in stock items, get FREE Guaranteed next day UK delivery for orders over £199, excluding delicate items, larger items and certain remote postal codes/areas. Same day dispatch available if your order is placed before 1pm UK Time.

Worldwide Shipping

We ship worldwide via DHL International, simply enter your full address at checkout to see the shipping option(s) and quote(s). Same day dispatch available if your order is placed before 1pm UK Time on all in stock items!