Fitting service at Xatrix, West Yorkshire
We can offer a fitting service for this part. Contact us for a fitting quote.
View full details
Note : This product requires the installation of BMS B58 Intake (M140i, M240i, 340i & 440i.
It's no secret that many BMW turbo motors can suffer from oil control problems causing oil to blow through and coat the intercooler and charge piping, gunking up intake valves and the VANOS system, lowering the effective octane, and generally degrading engine performance. The higher your boost levels the more apparent these problems become.

The solution to this problem has finally arrived. The BMS oil catch can. While there are other catch cans on the market they all fall short in various areas. Some are mounted on the hot/turbo side of the motor preventing proper vapor condensation. Others utilize hoses that are too small and runs that are too long to allow proper PCV ventilation causing internal motor / ring sealing issues. Some have insufficient or no internal baffle system while others have internal baffles systems that are too restrictive. Some even bypass the PCV system all together venting crankcase gas and odor to atmosphere. Most are simply repackaged oil catch cans from smaller / lower power motors shoe horned in to place in the turbo BMW engine bay.

To solve these problems BMS designed their oil catch can kit from the ground up specifically for the the turbo BMW application. It features 100% CNC machining with zero welding for a precision fit and long life. The can itself is guaranteed for the life of the vehicle. The hoses exceed the OEM PCV piping in diameter and that flow rate is maintained throughout the entire oil catch can ensuring no excessive crankcase pressure buildup. The BMS OCC retains the factory fully closed loop PCV operation preventing any PCV vapor from leaking to atmosphere. The mounting locations are selected to minimise the line length, allow more efficient operation, and retain a stealth look. Install takes around 20 minutes, includes all required hardware, and is 100% reversible. Simply unscrew the base of the can or use the drain plug to safely dispose of captured oil with the rest of your used motor oil during oil changes.
Increases Air Intake Efficiency 

Promotes Engine Longevity 

Non-Clogging Air/Oil Separation Double Baffle

Free Flow Solid No Restriction Design

Retains factory fully closed loop PCV operation 

Large Intake / Exhaust No Tapering Down

Stealth Mounting on Cool Side of the Motor

Anodised Black Lightweight Aluminium

Made in USA & Guaranteed for Life

 
Simply unscrew base every 3-6 months to empty or use the 1/8th NPT drain plug.

Non-Clogging, No Service Needed Air/Oil Separation Double Baffle
High flow to eliminate crankcase pressure caused by more restrictive designs 
Large 16mm+ inlet and outlet exceeds OEM PCV sizing

• Precision Machined from Solid Blocks of High Grade 

Aluminium
BMW 1 Series
• 2016+ F20 F21 (B58 engine) 140

BMW 2 Series
• 2017+ F22 F23 (B58 engine) 240

BMW 3 Series
• 2016+ F30 (B58 engine) 340 including ix

BMW 4 Series
• 2017+ F32 F33 F36 (B58 engine) 440 including ix
To ensure the part(s) you have ordered fits your vehicle, we run a compatibility check prior to dispatch. We can do this either using your registration number(UK) or the last 7 digits of your VIN. Simply enter your car details prior to checkout. 
Manufactured by
Burger Motorsports
Warranty
BMS Lifetime Warranty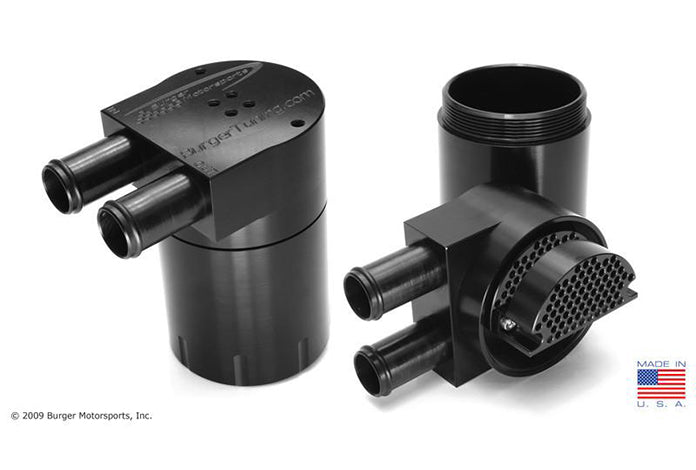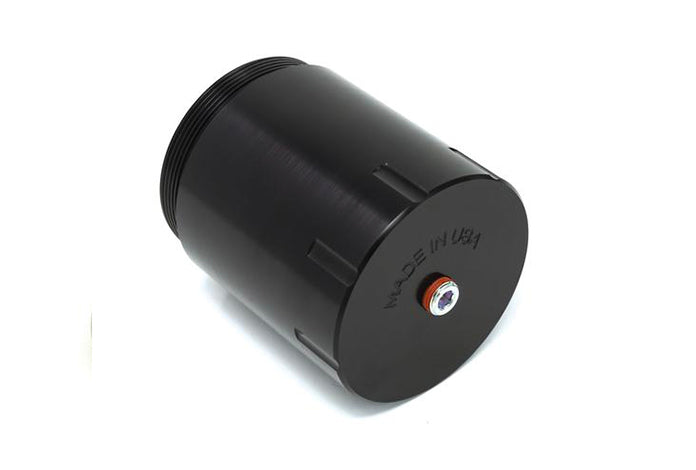 Price Match Guarantee

We are committed to giving you the best price. if you find a lower price on the same item at an eligible UK retailer website, we will match it.

Next Day UK Delivery

For in stock items, get FREE Guaranteed next day UK delivery for orders over £199, excluding delicate items, larger items and certain remote postal codes/areas. Same day dispatch available if your order is placed before 1pm UK Time.

Worldwide Shipping

We ship worldwide via DHL International, simply enter your full address at checkout to see the shipping option(s) and quote(s). Same day dispatch available if your order is placed before 1pm UK Time on all in stock items!