Skip to product information

View full details
Welcome to our TTE740+ upgrade turbocharger stage with oversize inlets included. Based on the original Mitsubishi bi-turbo system for the S55 B30 HAS BMW engine for plug & Play fitting.
Quite possibly the best-performing complete hybrid turbocharger stage available.

Precisely balancing our turbochargers is a key critical factor to become a TTE upgrade unit as longevity and performance are paramount. Good balance improves acoustics also. Subsequent great care is taken with all TTE turbochargers to achieving our balance standards. Firstly parts are balanced at slow speeds up to 2800RPM in multiple planes using our single parts machine, then components are assembled and then the CHRA are dynamically balanced, but this time depending on application at up to 250,000 RPM in multiple planes using our in house VSR machine to acquire the ultimate equilibrium, to a standard far higher than OEM. Each turbocharger is supplied with a serial numbered balance test result document.
Price includes TTE Intakes pipe as seen in the lower left photo.
Please Note: You will require the following additional parts for installation:
Original turbochargers as base part
Original actuators
Very early response
TTE Billet Milled compressor 7+7 BLADE 50.5mm inlet
TTE High-Flow Turbine 9 blade turbine
TTE CNC milled intake pipe & plastic oversize intake included
O-ring sealing Intakes
TTE Reinforced axial and radial bearing
Plug & Play installation
740+ PS Proven on 102ron
Proven TheTurboEngineers quality
Single parts finely balanced then components assembled and core high-speed VSR balanced
Supplied with a balance test result document
Made in Germany
Price shown is for a PAIR of turbochargers
Please Note
Please as part of the upgrade process we provide larger turbo inlets.
1 is a CNC alloy billet turbo inlet and for the other, we modify the plastic original turbo feed on one of the turbos. You must send this plastic inlet with your turbochargers if selected to upgrade your own turbochargers!
Upgrade your Existing Turbo
To upgrade your existing turbo, you will need to send us your non-damaged turbo. The listing price is the cost of upgrading a non-damaged turbo only. If your turbo is damaged, there may be extra cost on top of the listing price, we will provide you with a quote after inspection. All turbo will be closely inspected before the upgrade is carried out. You will also receive a report from our engineer after the upgrade is completed.
To ensure the part(s) you have ordered fits your vehicle, we run a compatibility check prior to dispatch. We can do this either using your registration number(UK) or the last 7 digits of your VIN. Simply enter your car details prior to checkout.
TTE10076 (New)
SW10076.1 (Refurbished)
Upgraded by
TheTurboEngineers (TTE)
Warranty
One year TTE warranty.
Delivery
To upgrade your existing turbo, the estimated delivery time is around 3-4 weeks after receiving your existing turbo. 
Our new turbos are made to order, the estimated delivery time is also 3-4 weeks after receiving your order.
TheTurboEngineers (TTE)
TheTurboEngineers GmbH based in German is a dynamic and highly innovative turbocharger engineering company, specialised in production of motorsport turbochargers to the highest quality and greatest efficiency with attention to detail. Every component is optimised on long term reliability.

TTE are focused on the construction of prototypes from a concept, through to completion with all work mostly being done in-house to TTE's extremely high standards in Germany. TTE is a fine example of German engineering at its best. 

Small details are important to TTE, as is the conversion of existing OE turbochargers to new upgrade specifications, be it new or from a supplied used turbocharger.
TheTurboEngineers GmbH consults and provides to race teams and many well known tuning houses, looking for the best engineered performance turbochargers available.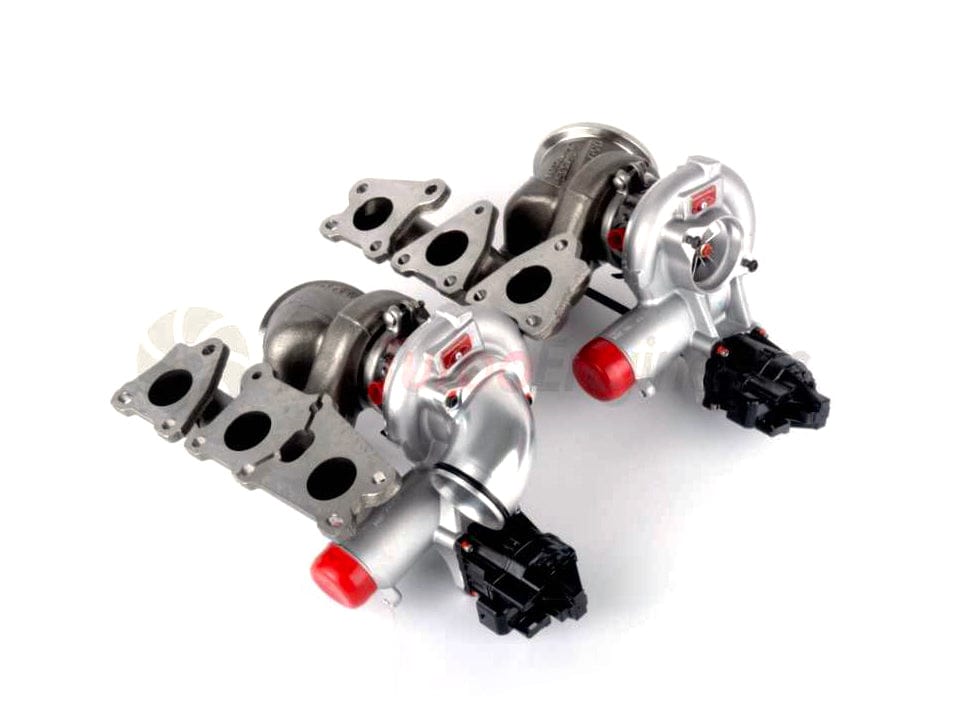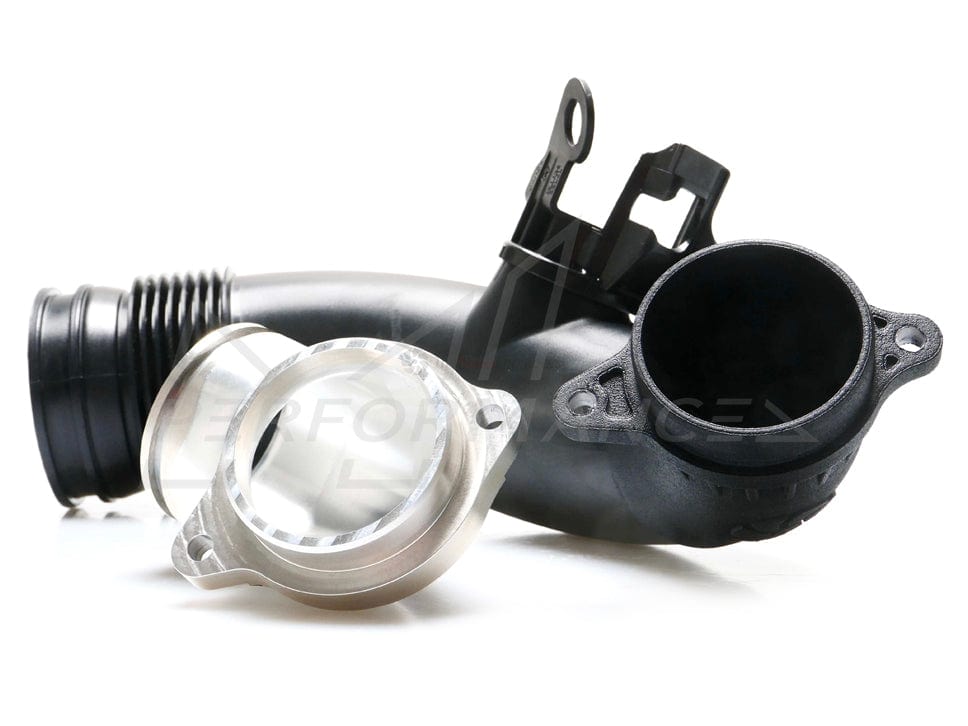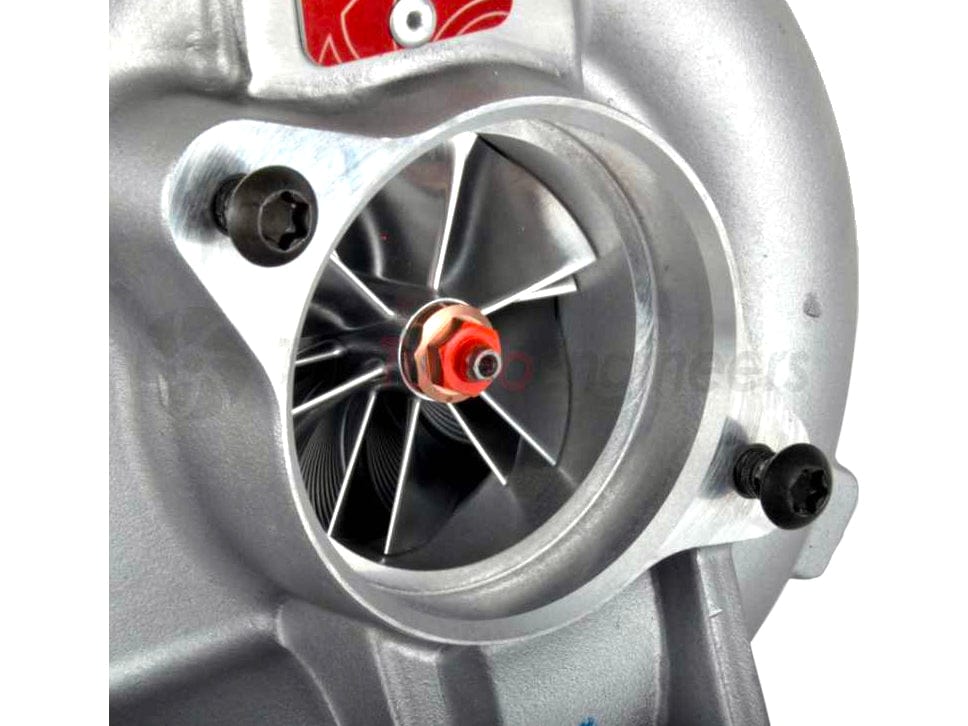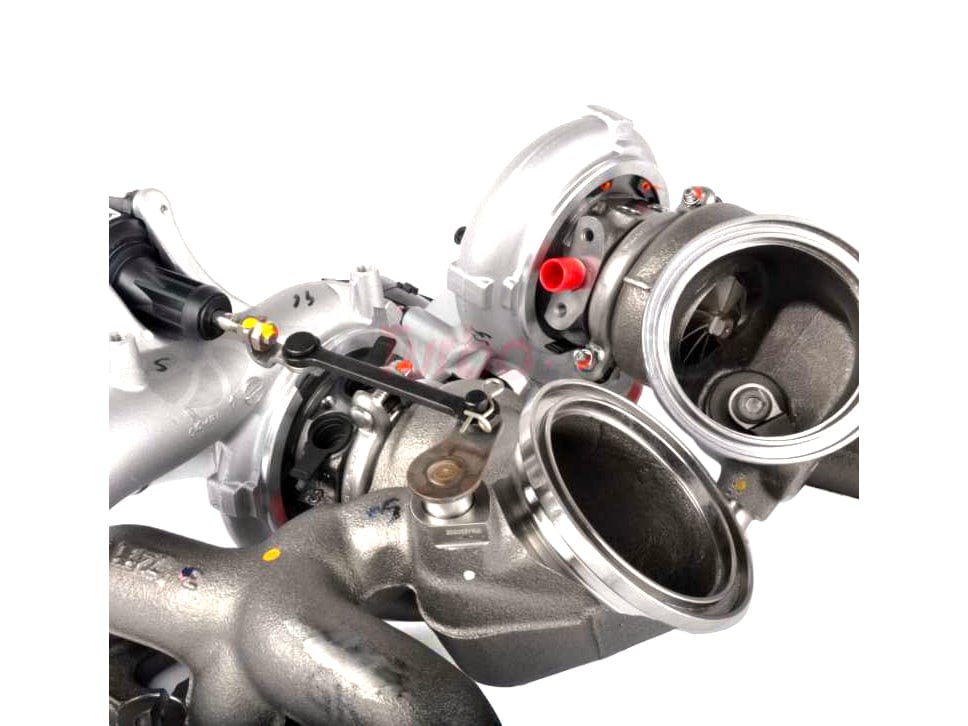 Price Match Guarantee

We are committed to giving you the best price. if you find a lower price on the same item at an eligible UK retailer website, we will match it.

Next Day UK Delivery

For in stock items, get FREE Guaranteed next day UK delivery for orders over £199, excluding delicate items, larger items and certain remote postal codes/areas. Same day dispatch available if your order is placed before 1pm UK Time.

Worldwide Shipping

We ship worldwide via DHL International, simply enter your full address at checkout to see the shipping option(s) and quote(s). Same day dispatch available if your order is placed before 1pm UK Time on all in stock items!